Experience unparalleled safety with Pushpak Security & Surveillance Management Solution, an intelligent and comprehensive platform meticulously designed to optimize security operations. Harnessing advanced technologies, including artificial intelligence and real-time monitoring, it empowers you to streamline security measures and ensure a protected environment. Gain complete control and safeguard what matters most with this powerful solution to redefine the standards of security.
One Camera Multiple Use Cases
Single-camera solution, eliminating the need for multiple cameras for different use cases. Simplify deployment and maximize cost-efficiency while ensuring comprehensive surveillance.
Identify Potential Threats
Identify potential threats, such as unauthorized access, suspicious activity, and loitering. This allows you to take action to prevent these threats from becoming incidents.
Improve response times
Improve response times by providing real-time alerts. This allows you to take action quickly to prevent or mitigate incidents.
Use Cases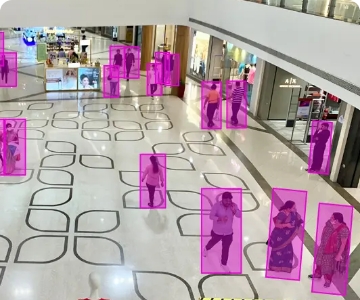 People Counting
Crowd analytics to measure the flow of people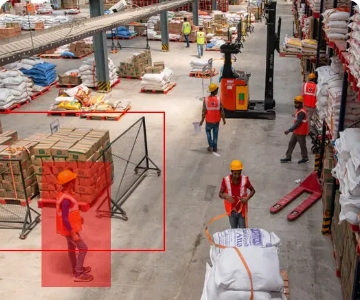 Intrusion Detection
Detect and alert intrusions within premises.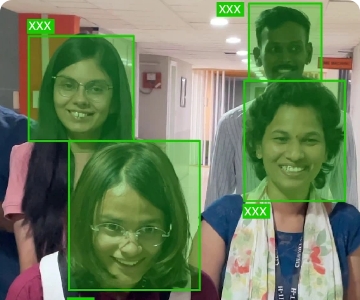 Facial Recognition
Scaled up Security & Surveillance access.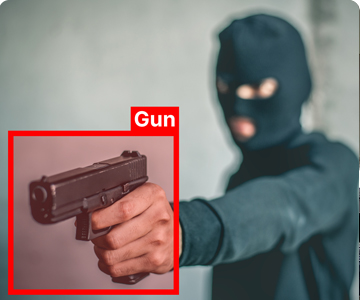 Gun Detection
Detect threats before lethal incidents occur.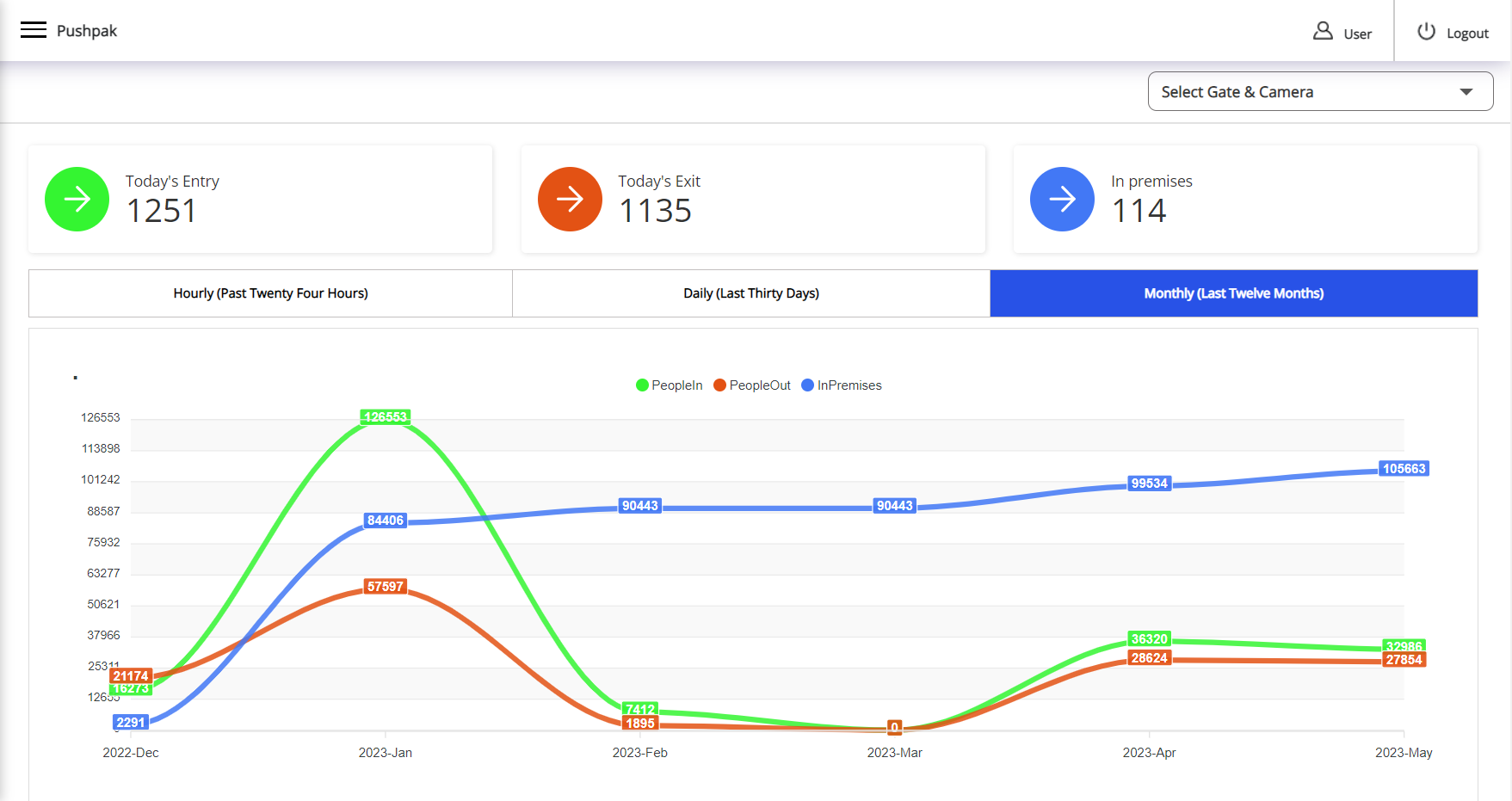 Dashboard
Data visualization on a single page for better efficiency.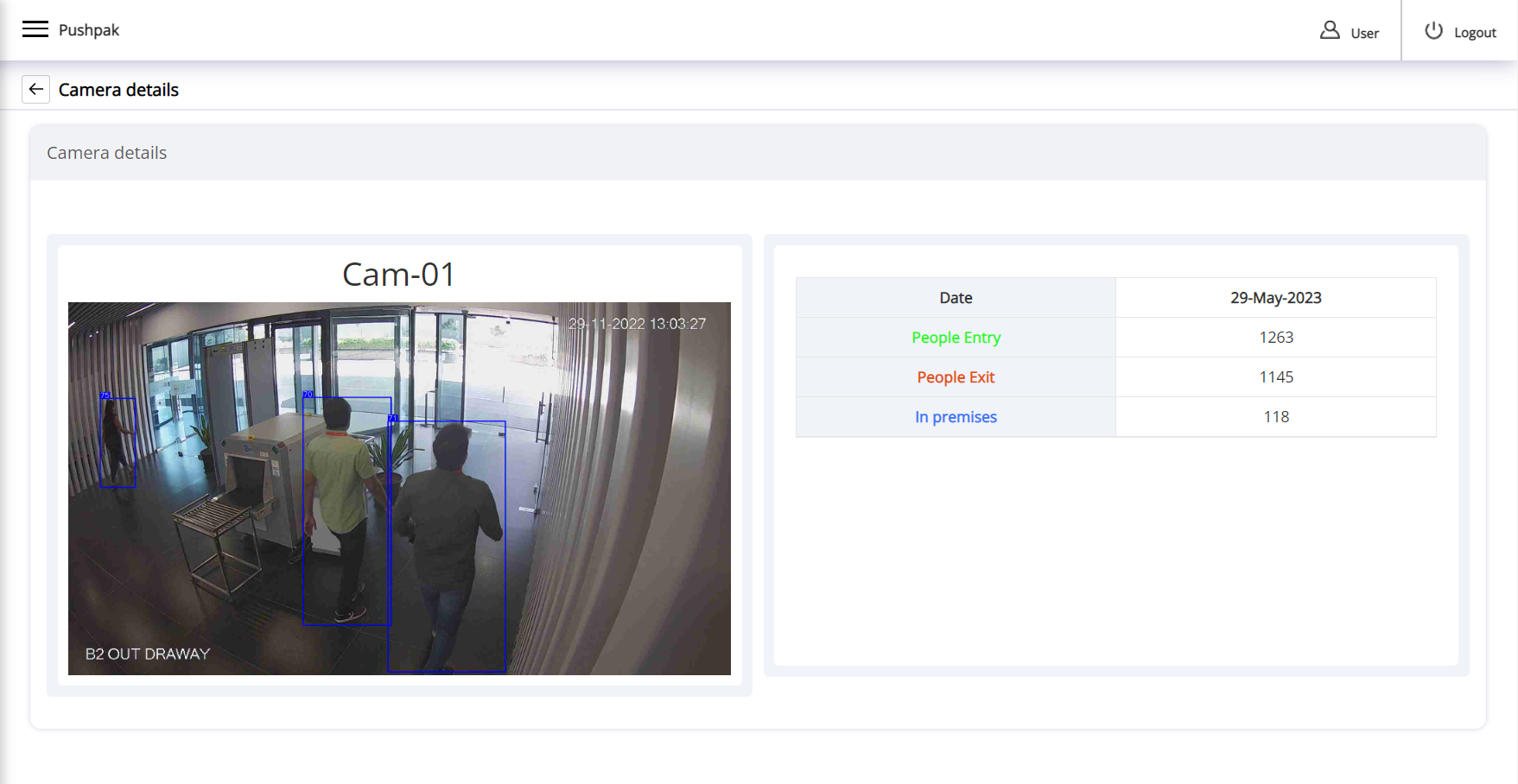 Live View
Access live video feed and detections in real-time.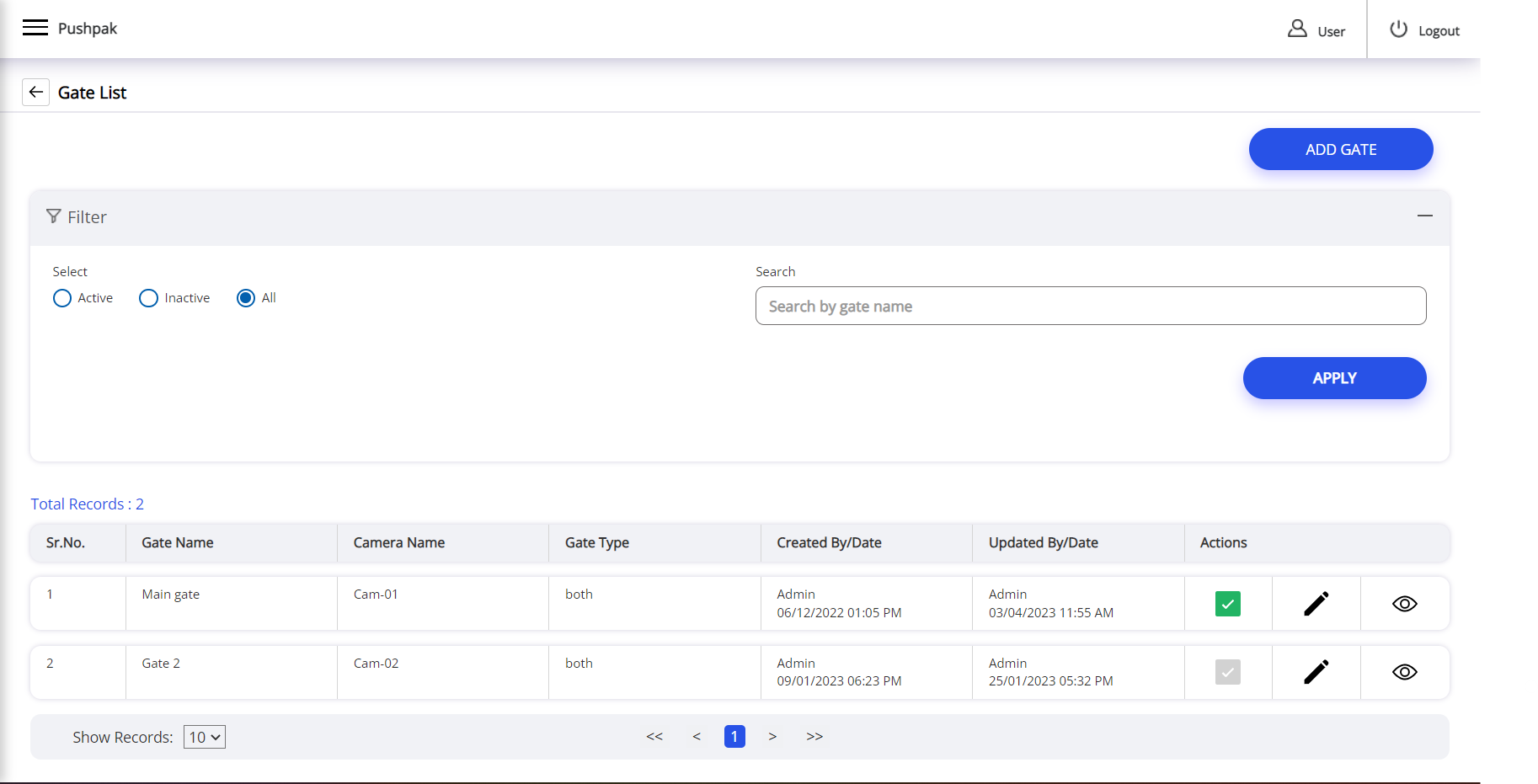 Cameras
List of all operational cameras that can be activated or deactivated as needed.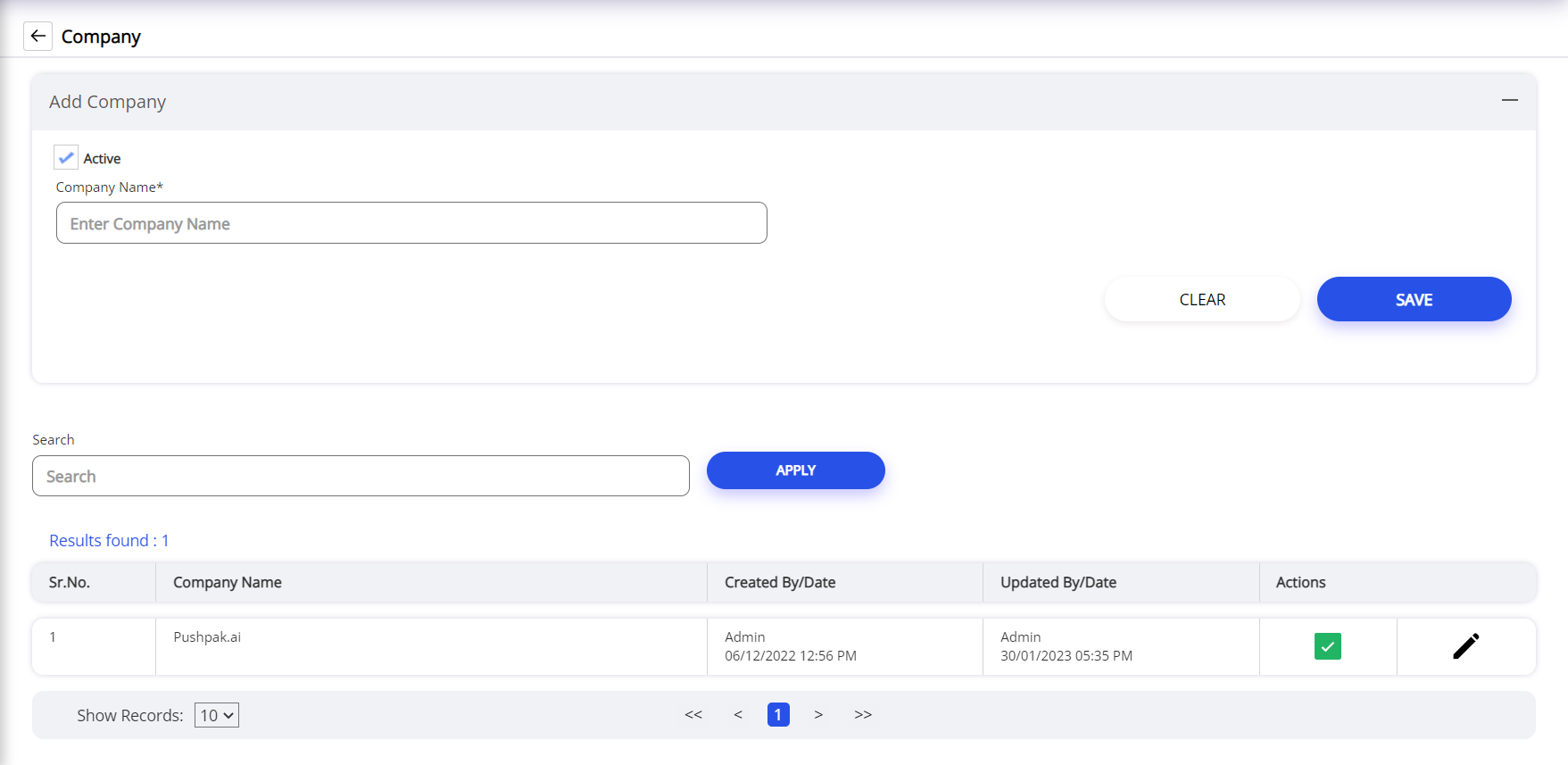 Company
Add companies in the database to establish an association between an employee and their respective organization.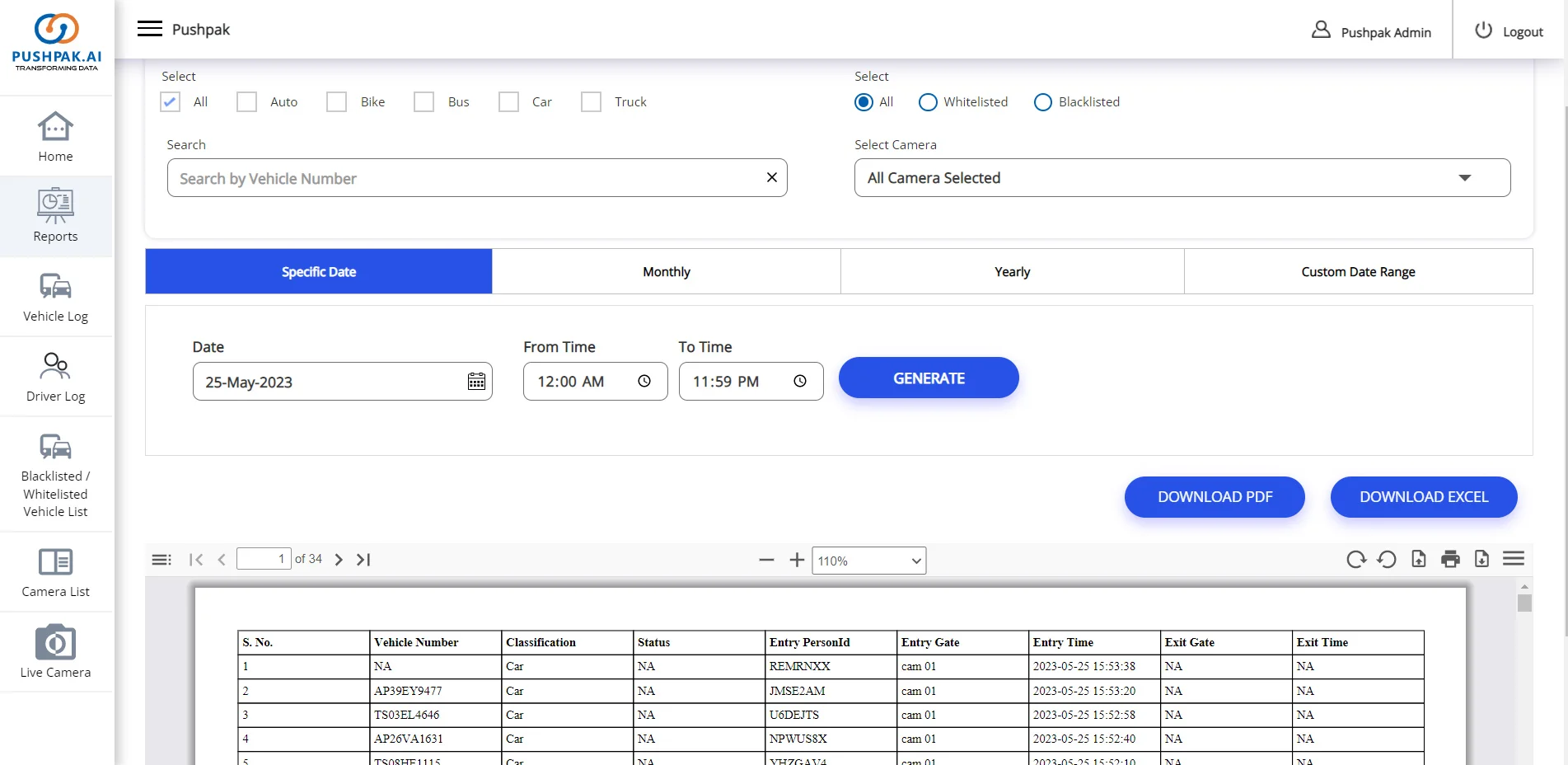 Reports
View and download reports.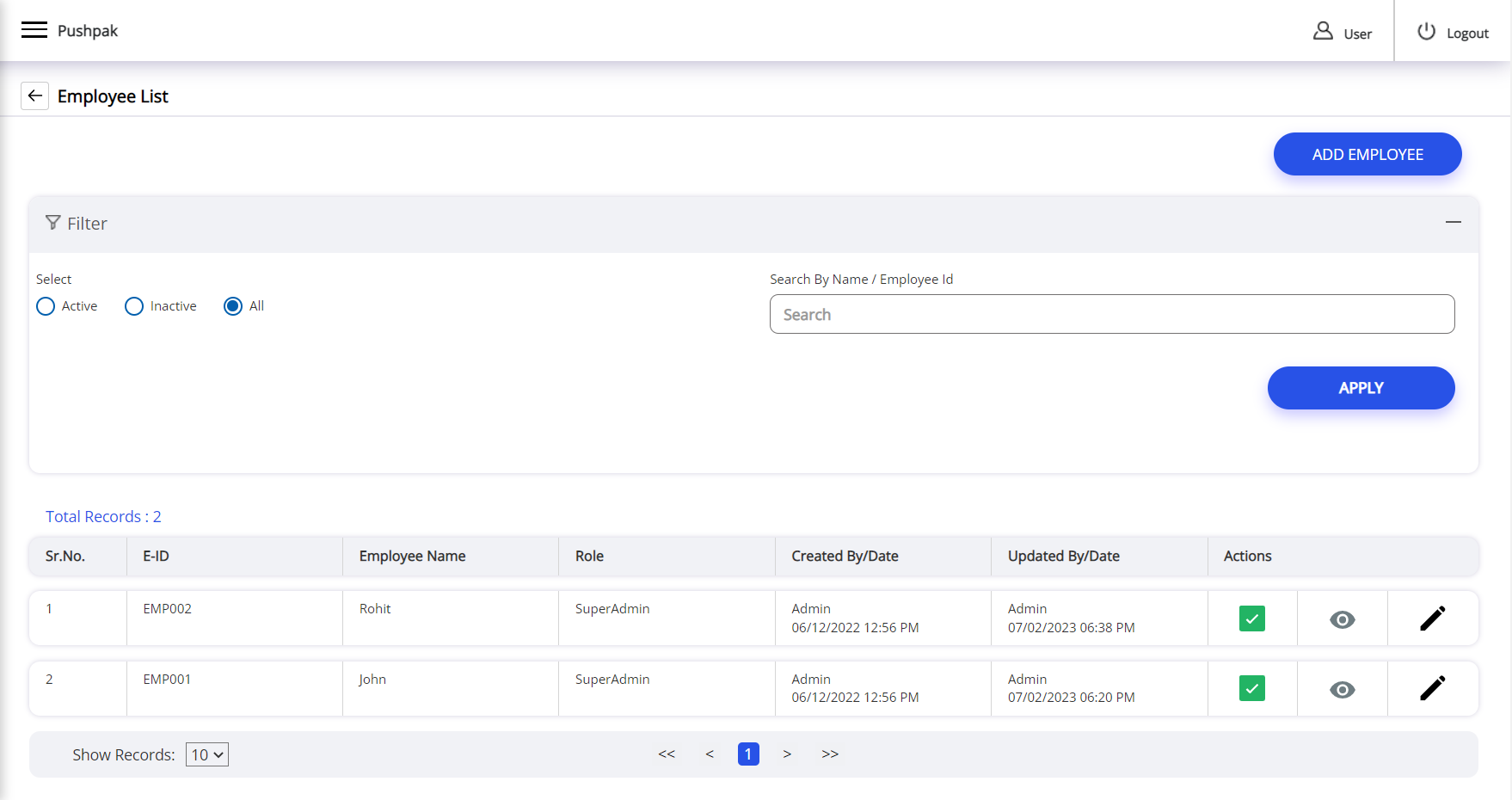 Employee List
Effortlessly incorporate employees into the list for smooth entry and accurate attendance recording through facial recognition.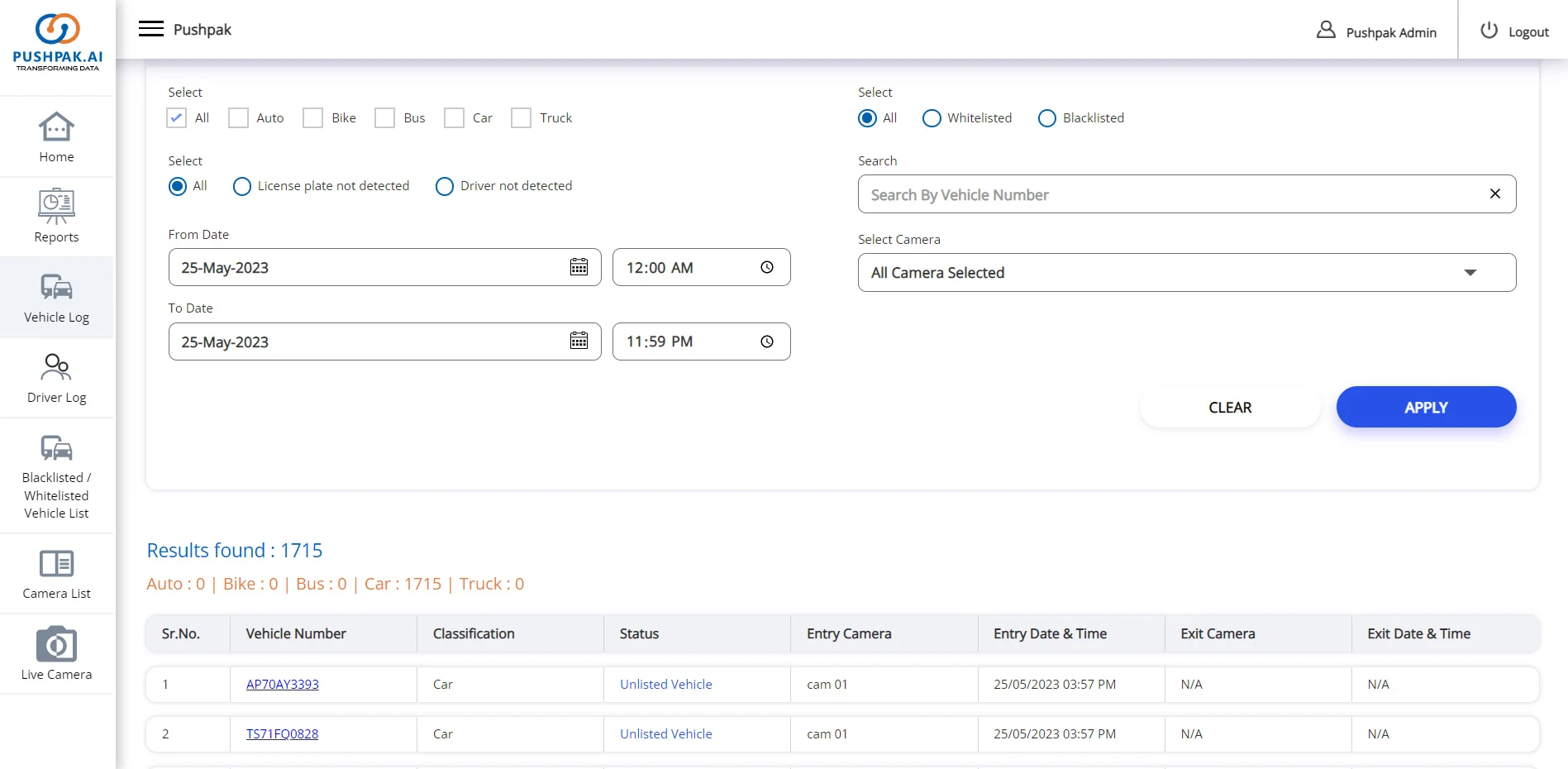 Logs
A comprehensive log captures detailed information on vehicular traffic within the premises, including arrival/departure times, license plate numbers, and vehicle classification, thereby facilitating effective monitoring and management of traffic.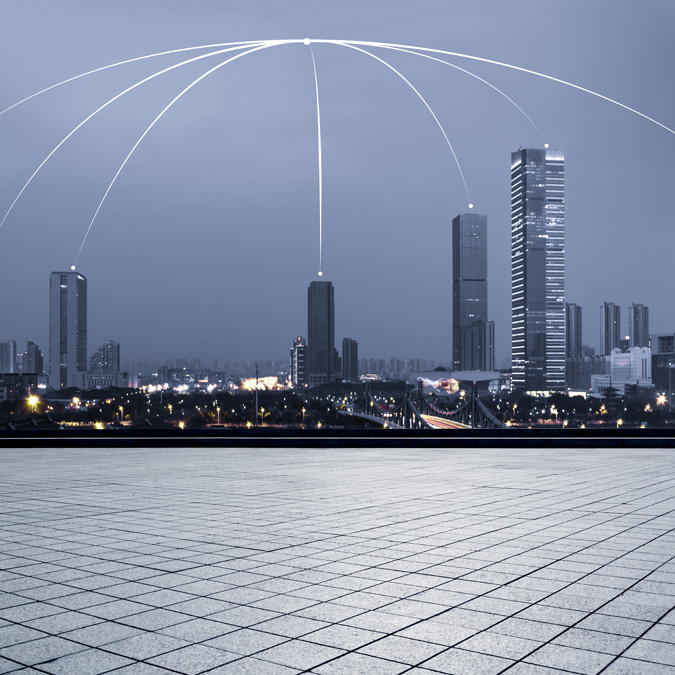 Runs on Edge/cloud
Pushpak platform can operate on both edge and cloud environments, adapting to requirements. It empowers edge devices with localized decision-making and reduced latency, while capable of utilizing cloud computing resource to offer a flexible solution tailored to diverse needs.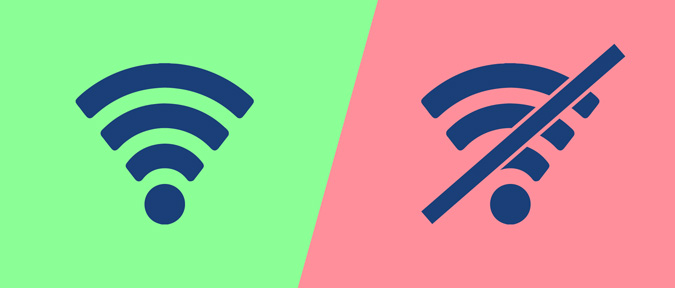 Works Offline and Online
Our solutions seamlessly operate both offline and online, ensuring continuous functionality and efficient performance.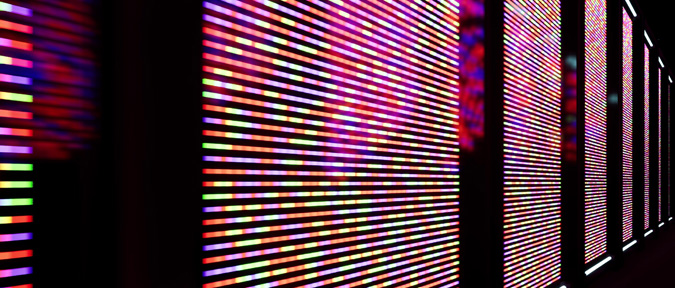 Scalable Solution
Scalable solutions that facilitate business growth.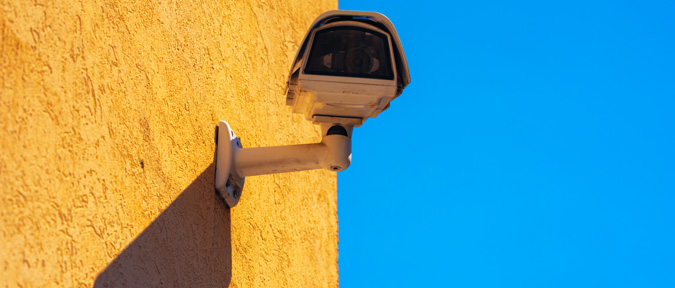 Works on existing cameras
Pushpak AI solutions operate on existing camera infrastructure, reducing capital costs and leveraging advanced AI capabilities for businesses.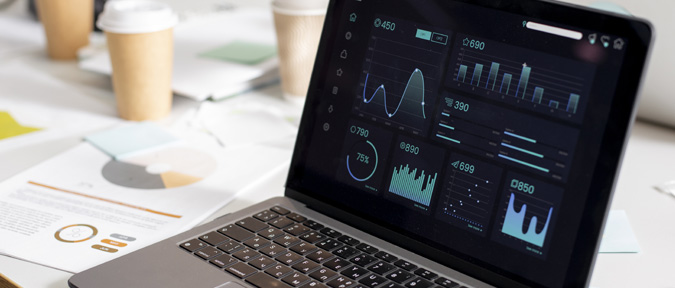 Customized Dashboards
Tailored dashboards and analytics to meet business requirements, enabling data visualization and operational efficiency.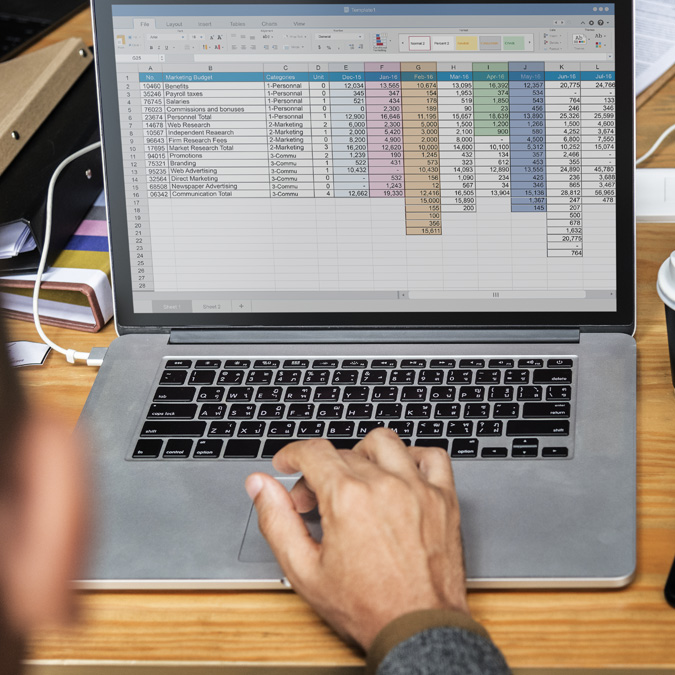 Report Generation
Generate insightful reports for informed decision-making and optimized business performance.